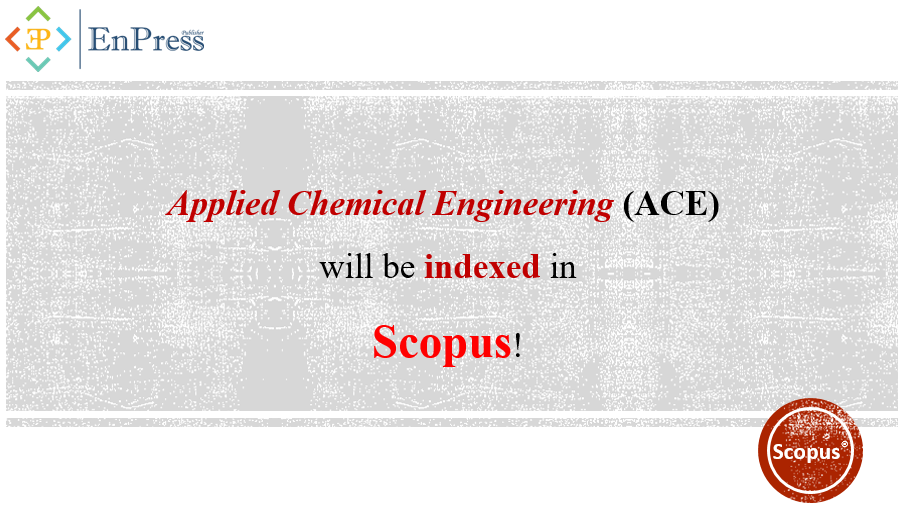 We cannot wait to share with you that Applied Chemical Engineering (ACE, eISSN: 2578-2010) has been evaluated for inclusion in Scopus by the Content Selection & Advisory Board (CSAB). And the CSAB has advised that ACE will be accepted for inclusion in Scopus. The reviewer comments are copied below:
The journal meets the requirements for indexing in Scopus database.
We express our appreciate of the leadership of Editors-in-Chief and the support of the entire editorial staff.
ACE Editorial Office
21.02.2022